XEvil
This is another Captcha Solver but only good in combination with XRummer for Recaptcha v2 solving. The normal captchas can be solved better by GSA Captcha Breaker.
Here are the steps to get it working with SER or as a third party in CB.
Launch Xrumer - wait until it has fully loaded and is authorized

Launch Xevil - check whether the connection with Xrumer works – lower left corner of Xrumer shows [XEvil is connected]

(only if you have Xevil 4 Beta): in Xevil select Modules, ReCaptcha2 from the menu

in Xevil select Service emulation / Settings, choose "2Captcha" from the dropdown and click "+Hosts"

Change to the Monitoring tab and make sure that all 4 Points are green.

Launch GSA Search Engine Ranker

Go to Options / Captcha

Click Add and select "2Captcha.com"

type anything into the "Key" field (I think you can leave it free as well), set the "Retry" (min.3) etc. I would also set the timeout to a higher value, I use 240 seconds,

Click Test, Test Captcha, Internal

Look at XEvil, it should show the captcha in the monitoring tab

Test , Test Captcha, ReCaptcha

Observe the RCModule monitor, it should show the process of solving. Expect it to timeout, because Google throws a lot of stuff into the demo test. But as long as it's working, the connection is good.
There one thing that might have to be changed for some Windows systems. Please go to "Control panel → Region and Languages" and change things as seen in the screenshot below:
English Interface: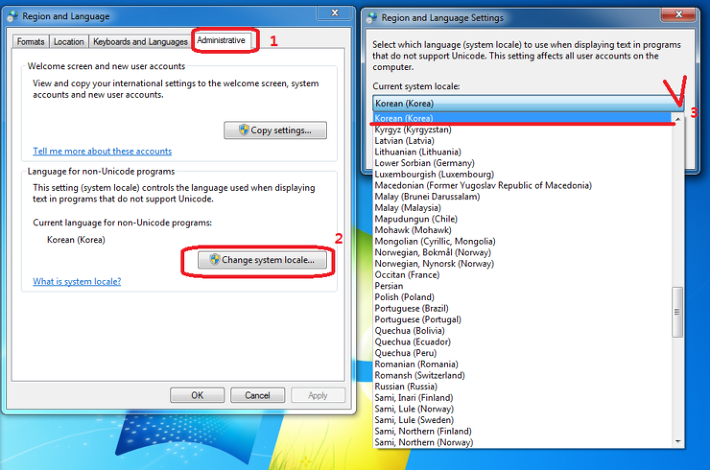 Korean Interface: